Four Reasons to Plan a Winter Vacation in North Myrtle Beach
Whether you're a snowbird looking to shed those winter-weather blues or you're just planning a family beach holiday for this year's festivities, North Myrtle Beach is an ideal destination. With mild weather, uncrowded beaches, and tons of holiday frivolity in which to participate, there's never a dull moment for you and the family in the Grand Strand. So, load up the Christmas gifts and trade those sweaters for flip-flops. We're exploring four reasons you should plan a winter vacation in North Myrtle Beach.
North Myrtle Beach Winter Weather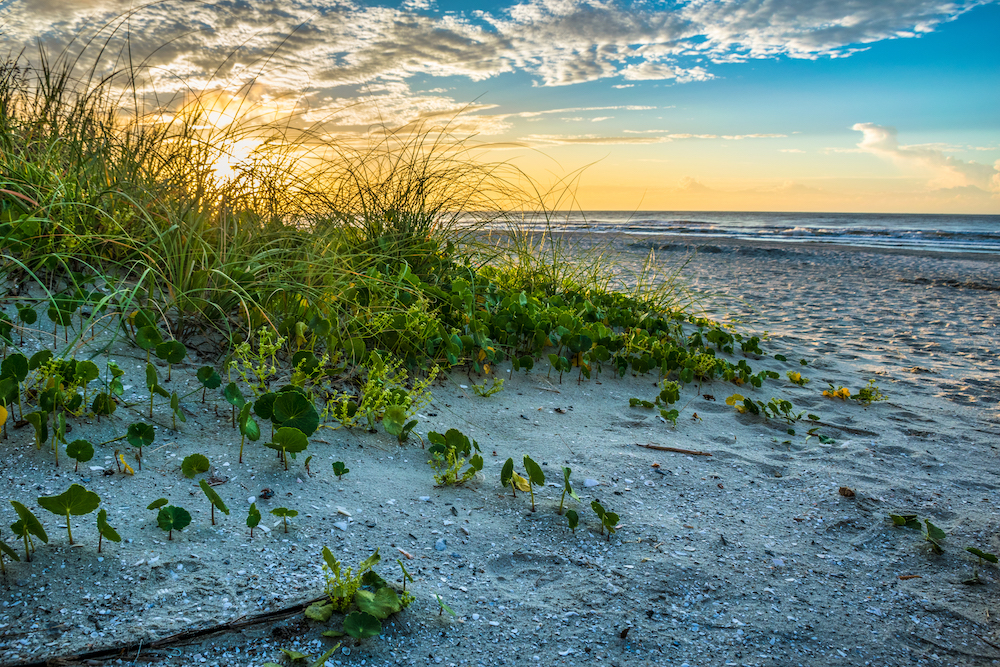 The beauty of winter in North Myrtle Beach is that it feels more like fall. With daily temperatures averaging around 59°F, you won't have to bundle up in heavy winter coats just to leave the hotel. Even the nighttime lows are relatively gentle, rarely dipping below 42°F. This makes for perfect weather to explore the area's attractions or take a leisurely stroll on the beach. If you're still itching to get in the water, donning a wetsuit will be a must as the water temps are in the mid-40s this time of year, but as long as you're prepared with that piece of gear, you'll be just fine.
Fewer Crowds for Your Holiday Vacation
Some destinations are obvious choices for a winter holiday. Families often head to the mountains for ski trips or even bustling cities for their bright lights and famous decorations like the tree in Rockefeller Center. But for those looking for a calm winter holiday, North Myrtle Beach offers a reprieve from the craziness of everyday life.
Gone are the summer masses that flood the streets with traffic and cause long waits at local restaurants. During winter, you can easily stroll the mile-long Main Street and take your time wandering into the local shops along the way. There's no need for reservations when you're headed out for a meal, and most importantly, you'll be able to truly relax and enjoy the season during this slower-paced time of year.
Outdoor Activities: Golf, Open Beaches, and More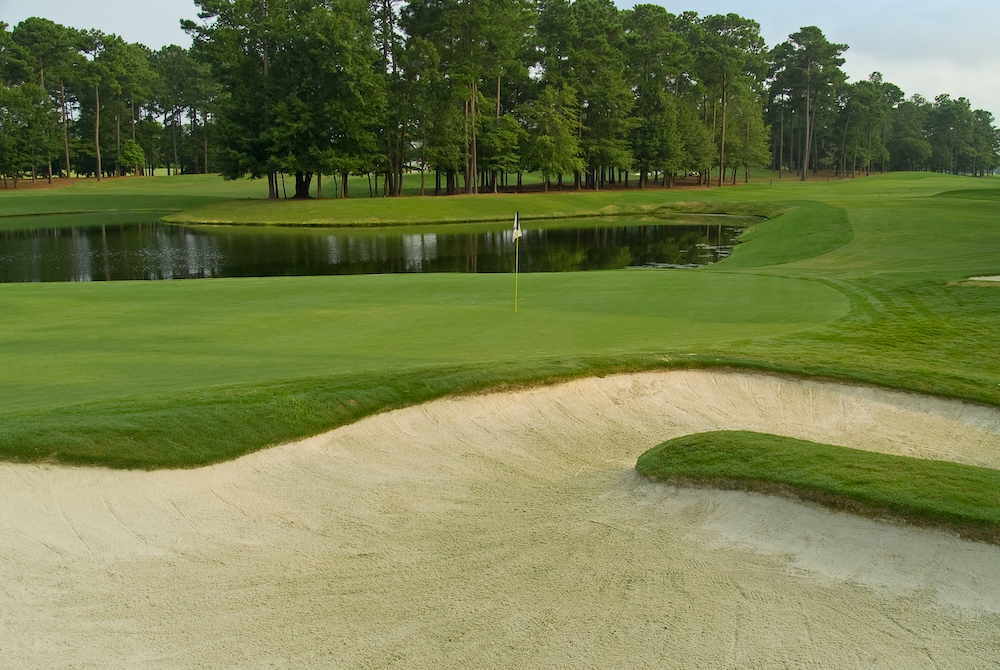 North Myrtle Beach rarely sees snowfall, making outdoor activities a much more enjoyable experience this time of year. When you plan your winter vacation, be sure to add these activities to your itinerary.
Beach Days: North Myrtle Beach offers nine miles of shoreline, all of which are open to visitors! Whether you're hunting for shells, fishing for red drum, or even taking a dip, a day at the beach is a relaxing and fun-filled activity any time of year.
Golf: If you're looking for a day away from the beach, hitting the links at one of North Myrtle Beach's famous golf courses is a must. With fewer people in town, tee times are easy to grab and typically offer lower prices than peak season. Check out our list of North Myrtle Beach golf courses and find the perfect course for your winter vacation.
Hiking, Biking, and Exploring: North Myrtle Beach boasts several trails and parks that are perfect for a winter hike or bike ride, and with the cool weather, you won't even break a sweat! If you're looking to add some active adventures to your winter vacation, check out The North Myrtle Beach Sports Complex or the Vereen Memorial Historical Gardens. You can even spend a day learning about the local wildlife at Alligator Adventure!
No matter what outdoor activities you do on your winter North Myrtle Beach vacation, the weather and lower crowds will make them all the more enjoyable.
Holiday Events in North Myrtle Beach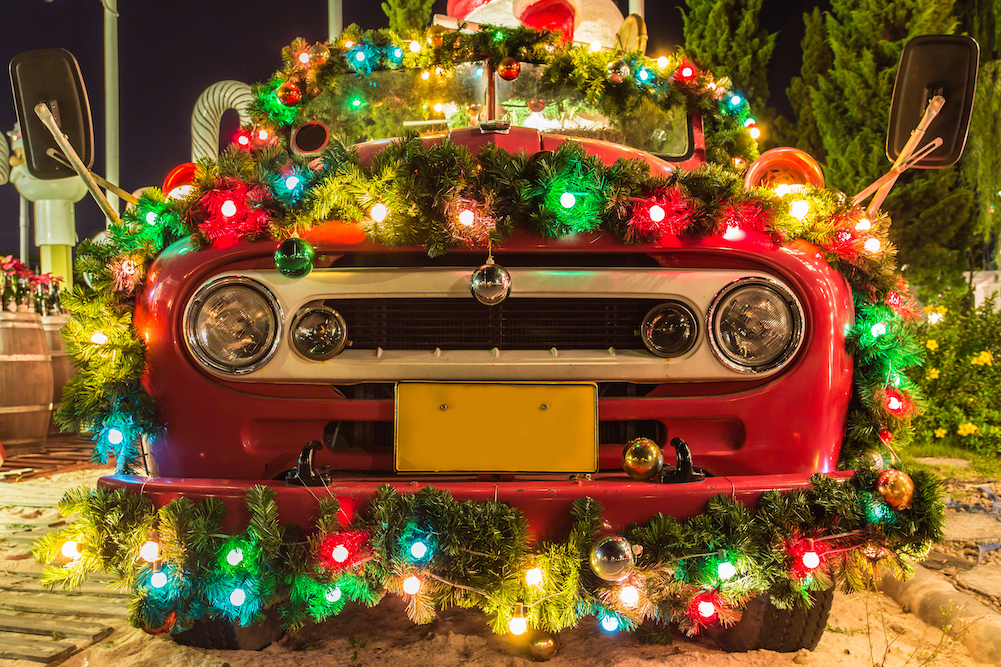 North Myrtle Beach goes all out to celebrate the season, offering a variety of events that will have every member of the family filled with holiday cheer. Below are all the exciting things you can enjoy on your winter vacation.
Christmas Cantata: For a musical treat, attend the 38th Annual All City Christmas Cantata. Local church choirs unite to deliver a performance that will stay in your heart long after the holiday season has passed.
Christmas Parade: A staple of the season, the nighttime NMB Christmas Parade lights up Main Street. Floats and vehicles from various community groups shine bright, creating a magical atmosphere.
Christmas Tree Lighting: Kick off your holiday celebrations at McLean Park with Santa and his crew. The event features stage performances, caroling, and a variety of activities to get you in the holiday spirit.
Dashing Through the Glow: This 2-mile non-competitive walk/run takes you through the Great Christmas Light Show. Dress up in your festive best for a chance to win prizes for the best-dressed individual and family. The event concludes at Santa's Village with hot chocolate and activities.
Pet Photos with Santa: Don't leave your four-legged family members out of the fun! Head to the Large Dog Park in NMB Park & Sports Complex for a photo op with Santa. All well-behaved, leashed dogs are welcome.
The Great Christmas Light Show: This drive-through spectacle at the North Myrtle Beach Park & Sports Complex features over 2 million lights along a 2-mile route, encapsulating the wonder and joy of the holiday season.
Wreath-Making Workshop: Get crafty and create your own Christmas wreath. The workshop provides greenery and guidance; just bring a wreath form, preferably made of straw.
With so many events to choose from, your winter holiday in North Myrtle Beach promises to be both merry and bright!
Book Your North Myrtle Beach Winter Vacation Today!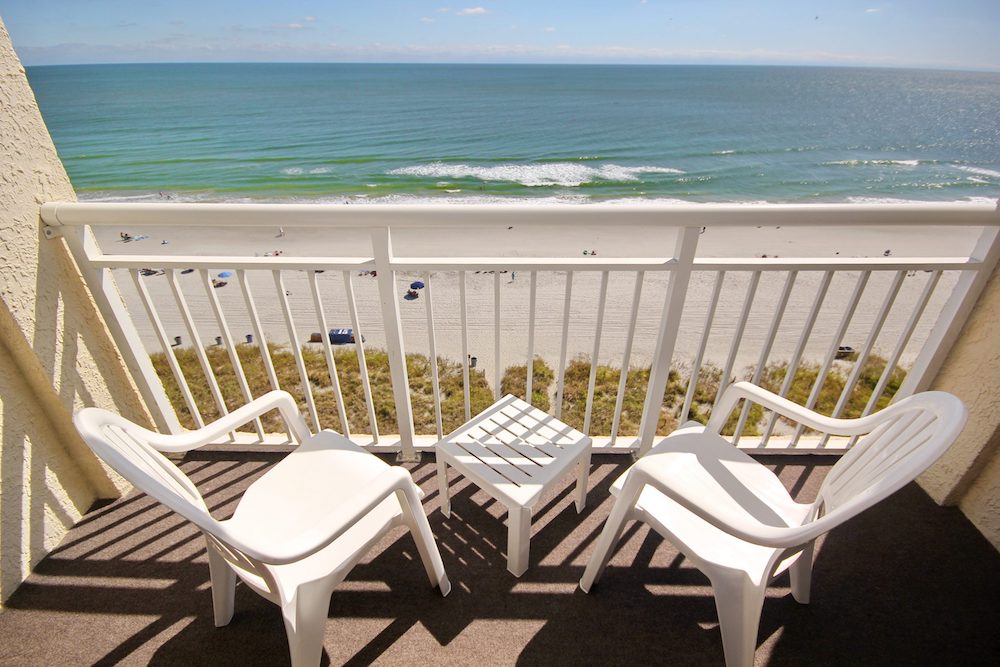 From the uncrowded beaches to the holiday merriment, a winter vacation to North Myrtle Beach offers something for the whole family. And when it comes to the best accommodations in town, Ocean Drive Beach and Golf Resort has you covered! Our oceanfront suites and rooms are the perfect home base for your family. With excellent on-site facilities and amenities and the perfect location for easy access to all your favourite activities, you'll have everything you need to enjoy a perfect winter getaway in North Myrtle Beach. Browse our rooms and suites and book your winter vacation in North Myrtle Beach today!